ABOUT AIM
Alliance of Small and Medium-sized Enterprises from Moldova is a non-governmental, membership-based business association. FSEA's members are small & medium-sized businesses working in the Republic of Moldova. Our members work together as allies through networking, resourcing, advocacy, and other initiatives to encourage and protect development and growth through sharing common principles.
OUR MISSION
Our mission is to advance and protect the general welfare and prosperity of small & medium-sized businesses and those doing business with small businesses in the Republic of Moldova so that the business community and its citizens shall prosper.
OUR VISSION
AIM is a small & medium-sized business community working together toward common goals that will develop a clear and understandable business-legal environment, in order to promote economic growth and investment in the Republic of Moldova.
DOMENII DE ACTIVITATE
(a) Business community development
(b) "First call" resource
(c) Policy & advocacy
Legislative Agenda is an annual document, prepared by the Alliance of Small and Medium-Sized Enterprises from Moldova, containing goals and objectives for 12 months. 
This document represents a broad vision of AIM and the micro, small and medium sized enterprises it represents. The document is not exhaustive and represents a broad AIM roadmap for the proposed timeframe, although it enumerates and works with a comprehensive list of business issues and priorities, the resolution of which would be of significant benefit to the sector as a whole. At the same time, AIM would like to emphasize that the short and prioritized list of actions to be taken from this document will be subject to the approval of the AIM Board of Directors. This list of actions will also be the subject of an evaluation at the end of the monitoring period.
AIM welcomes cooperation with partners and donors aimed to contribute to the implementation of the aforementioned policies and legislative initiatives. If you or your entity would like to sponsor this reform and help carry the costs of expert consultation and legislative research, or you have institutional capacity to contribute to the elaboration and implementation of these initiatives, please reach out to us liliana.busuioc@sme.md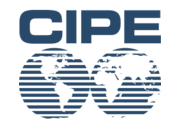 This activity is supported by the "SMEs Transparency and Compliance Project" funded by the Center for International Private Enterprise, and by the "Optim – Opportunities through Technologies and Innovation in Moldova" Project, funded by Helvetas Swiss Intercooperation.