ABOUT AIM
Alliance of Small and Medium-sized Enterprises from Moldova is a non-governmental, membership-based business association. FSEA's members are small & medium-sized businesses working in the Republic of Moldova. Our members work together as allies through networking, resourcing, advocacy, and other initiatives to encourage and protect development and growth through sharing common principles.
OUR MISSION
Our mission is to advance and protect the general welfare and prosperity of small & medium-sized businesses and those doing business with small businesses in the Republic of Moldova so that the business community and its citizens shall prosper.
OUR VISSION
AIM is a small & medium-sized business community working together toward common goals that will develop a clear and understandable business-legal environment, in order to promote economic growth and investment in the Republic of Moldova.
DOMENII DE ACTIVITATE
(a) Business community development
(b) "First call" resource
(c) Policy & advocacy
In AIM we believe that the response of the various Governments of the last year to the COVID-19 Economic Crisis was insufficient. Specifically, enacted interventions were too small, too slow and too indirect. We propose a comprehensive package to mitigate the worst effects of this crisis including loan guarantees, support with back taxes, rental support and more. These actions, if enacted quickly, can help SMEs who are struggling survive this crisis and return to economic health and to driving employment and job creation across Moldova:
(a) Financial Support, through:
(i) Long Term Loans with Guarantee Mechanism.
(ii) Simplification of Application and Eligibility for Government Loans.
(b) FISC and Tax Authority Enforcement:
(i) Pardoning Tax Penalties from 2020.
(ii) Creation of a Clear Payment Plans for Unpaid Taxes.
(c) Inspections and Controls:
(i) Moratoriums on Controls.
(ii) Clear Guidelines on COVID Health and Safety Restrictions.
(d) Simplified Bankruptcy.
(e) Addressing the Rent Crisis during pandemics.
1.2. FISCAL STIMULUS AND ECONOMIC SUPPORT
In addition to proposals to mitigate the immediate fallout from the crisis, it is important to look to the future and to support economic recovery. In AIM, we have presented a set of proposals including innovative economic stimulus designed to support medium term recovery in the most affected industries. All while being affordable in Moldova's current budget crisis.
(a) Targeted Tax Relief
(i) Reduction of HoRECA VAT Tax to 5% for 2 yrs.
(ii) Allowing importers to pay import VAT at time of sale.
(iii) National Tax Credit for purchase of Personal Protective Equipment (PPE).
(b) Stimulating re-Employment
(c) Direct Stimulus
(d) Long Term Tax Adjustments with Immediate Effect
(i) Sliding Scale for Manufacturing Licensing Fees
(ii) Marginal Tax Rates on Payroll Taxes.
1.3.COVID-19 THIRD-WAVE RESPONSE ACTIONS
(a) Vaccinations not Shutdowns
(b) Encouraging and Organizing Safe Outdoor Events
(c) Immediate HORECA Tax Relief
(d) Addressing the Rent Crisis
(e) Direct Stimulus
2.1. OFFICE OF THE SMALL BUSINESS ADVOCATE
When entrepreneurs interact with state institutions they regularly experience serious issues. Bureaucracy, lack of information, corruption and more. AIM proposes a solution in the form of an Office of the Small Business Advocate / Ombudsman. This new position and office will act as a support mechanism for business people trying to navigate the bureaucracy. The Advocate will help assure access to information, take complaints about abuses, propose reforms to the Government and more. As a "Vision Statement" for this office we are proposing a Small Business Bill of Rights to guide the Office of the Small Business Advocate.
2.2. THE SMALL BUSINESS BILL OF RIGHTS
A critical issue facing Small Business in Moldova is a lack of faith in state institutions and the intentions of state representatives. SMEs have long been prey to corrupt official predatory actions and had little recourse to defend themselves. In AIM, we worked with our members and small companies all across Moldova to identify the key issues, and to reformulate these problems as a set of Rights Based solutions. The Small Business Bill of Rights is meant as a starting point. A description of the social contract between the state and business. Many of its provisions are already enshrined in law. Some are not. In either case, they are not working.
2.3. REFORM OF CONTROLS AND INSPECTIONS
In Moldova, small business owners fear inspections and controls due to the uniformly corrupt and inconsistent application of the law. In short, there is a situation where the public servants responsible for protecting public safety, public finance and assuring the rule of law are not doing their jobs. Inspectors should encourage compliance, correct errors, and punish fraud. In order to achieve this vision, AIM has a variety of small but important changes designed to increase transparency, rebalance power dynamics, and assure proper rights to appeal.
2.4. CITIZEN REPORT CARD SYSTEM ON CORRUPTION
Small Business owners are not the only people affected by corruption in Moldova. Across all levels of state entities small and large corruption can be found, from licensing or companies, to healthcare, to schools. In all of these sectors, there is no standard data gathering process to identify what is in need of reform and what is working well. This results in a position where the state agencies say "everything's fine" while activists and associations say "everything is bad." The truth is somewhere in between and it is critical to get accurate data in order for government and civil society to work together on reforms. For this, AIM proposes a national system of "Citizens Report Cards" to accompany every interaction with state bureaucracy on every level. This report card system must be anonymous, electronic and extremely transparent in both implementation and results.
3.1. FISCAL INVOICING REFORM
Moldova is unique among its neighbors, and in the wider developed and developing world in how difficult it is to conduct simple, retail business transactions. In Germany, if your company sends someone to the store to buy a 7 lei lightbulb, they buy the bulb, take their receipt and leave. They get a VAT credit and everyone pays their taxes. There are no Factura Fiscals, no e-facturas, no trips to the accountant for signatures and stamps. No differentiation between a juridical person and a fiscal person whatsoever. Moldova's system is slow, inefficient, and it does not prevent fraud – it necessitates fraud. AIM proposes a set of reforms to radically simplify B2B transactions, eliminate wasteful bureaucracy, and ensure more companies are fully compliant with tax law at the same time. It's the definition of a win-win.
3.2. BORROWERS AND DEBTORS BILL OF RIGHTS
One of the main issues affecting SMEs in Moldova is a lack of financing and credit. A major reason for this is an unhealthy relationship between banks and SMEs. Banks utilize predatory practices and often ignore the (few) regulations placed on them – such as requirements to show effective interest rates. Non-bank lenders do even less. Because of this SMEs fear borrowing or borrow at predatory rates. Banks complain not enough people borrow, and therefore rates must be high. It is a negative feedback cycle that hurts all parties. In order to rebalance this system there needs to be simple, straightforward regulation in the form of a Borrowers and Debtors Bill of Rights. It should apply to both juridical and fiscal persons. It should also regulate non-bank lenders and microfinance. AIM is working on proposing such legislation based on international best practices.
3.3. "NEW PRODUCTS AND PROCESSES"
The heart of a successful economy in the 21st century is innovation. Innovators often explore ideas and business concepts that are not accounted for in current legislation or regulation such as the sharing economy, financial technology (fintech), or even simply new ideas like a raspberry IPA craft beer made with fruit. In all these cases, and many more, innovators must work their way through a byzantine system of bureaucracy and legislation to try and make a new idea possible in Moldova. Often, innovators simply leave. Either physically, or through the magic of off-shore, where everything from Moldova's IT companies, to your payments when you ride a taxi in Chisinau, go. In order to solve this, AIM proposes a New Products and Processes Department be created to work with companies in order to help them create their innovative ideas at home in Moldova. This department will be responsible for answering questions, helping with access to information, cutting through opaque regulations and making recommendations to the Government and Parliament about needed reforms.
3.4. REFORM OF THE BLUE "MEDICAL PASSPORT"
Any employee who has worked in HoRECA, sanitary manufacturing, hair care, or one of many other professions regulated by ANSA knows the indignity of obtaining a Blue Medical Passport. This required sanitary document requires intrusive STI checks. Further, the classroom portions of the Blue Medical Passport are hopelessly outdated and rely on norms and standards from the Soviet Union – completely ignoring the advent of "buying cleaning products at a store" and instead focusing on how to "mix your own." In addition to the indignities imposed on employees, employers must carry the cost for this process, provide days off and, often, spend enormous time dealing with documenting and enduring controls on these documents. AIM believes Moldova must embrace international standards like "Safe Serv" and more the educational part of these certifications online. As to the intrusive medical procedures, these must be confined to the dustbin of history.
3.5. COMPREHENSIVE TAX REFORM
AIM supports the idea of a comprehensive tax and fiscal reform in Moldova. The current system is overly complicated, unduly administratively intensive for both companies and the state, and focuses the burden of taxes in ways that both inhibit economic growth and promote inequality. The prospect of creating a framework for Comprehensive reform is far out of the scope of one organization like AIM. But we have outlined a set of principles and key ideas that we would like to see in this reform including introducing marginal tax rates on income, simplified payments for contractors, competitive tax rates for tourism and retail with Europe, and more. AIM believes that a truly inclusive national conversation about reform is critical for unlocking Moldova's growth potential and driving a citizen-led consumer economy. One where employees are able to contribute not only with their labor, but with their purchasing power when they are paid a fair wage.
3.6. ELECTRONIC GOOD STANDING CERTIFICATE (e-EXTRAS)
AIM proposes that the Government and Parliament amend laws and regulations to allow e-verification of this information through already existing public online databases. If a paper document is still required, it should be printed out from an online database. In place of a "wet stamp" the new E-Extras should have a QR code that links directly to an online version of the document on a verified government website. This will allow banks and other actors to do required due diligence without involving the business owner or the valuable time of state employees to constantly print and exchange paper documents.
AIM welcomes cooperation with partners and donors aimed to contribute to the implementation of the aforementioned policies and legislative initiatives. If you or your entity would like to sponsor this reform and help carry the costs of expert consultation and legislative research, or you have institutional capacity to contribute to the elaboration and implementation of these initiatives, please reach out to us liliana.busuioc@sme.md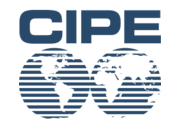 This activity is supported by the "SMEs Transparency and Compliance Project" funded by the Center for International Private Enterprise, and by the "Optim – Opportunities through Technologies and Innovation in Moldova" Project, funded by Helvetas Swiss Intercooperation.