We all want a healthy entrepreneurial environment in Moldova. This will motivate us to believe in the future of our country, it will help us retain our employees from leaving for another country, it will attract investment in the economy.
We understand that it is not just the duty of the authorities to pass laws to make entrepreneurs work honestly and transparently. It is also the duty of business people to make a social commitment, based on common principles and values, which would ensure honesty, transparency, healthy competition and integrity.
Therefore, AIM has developed a code of ethics, with 8 clauses that we want to read and respect any entrepreneur and entrepreneur in Moldova.
If you also believe that positive changes are taking place through joint effort, both from the state and from the citizens:
1. Read this code of ethics for entrepreneurs.
2. Adopt in your daily work the values and principles you have found in it.
3. Be civic active and appeal to responsibility when you see cases of dishonest entrepreneurship.
4. Sign the code – is a symbolic commitment, but that matters a lot! Click here to sign the code.
5. Share this code in your community! Help us gather as many signatures as possible in support of him. The amount of signatures will help us to be even more convincing in putting pressure on the authorities when we advocate for the amendment of the legislation and facilities that concern you in your work.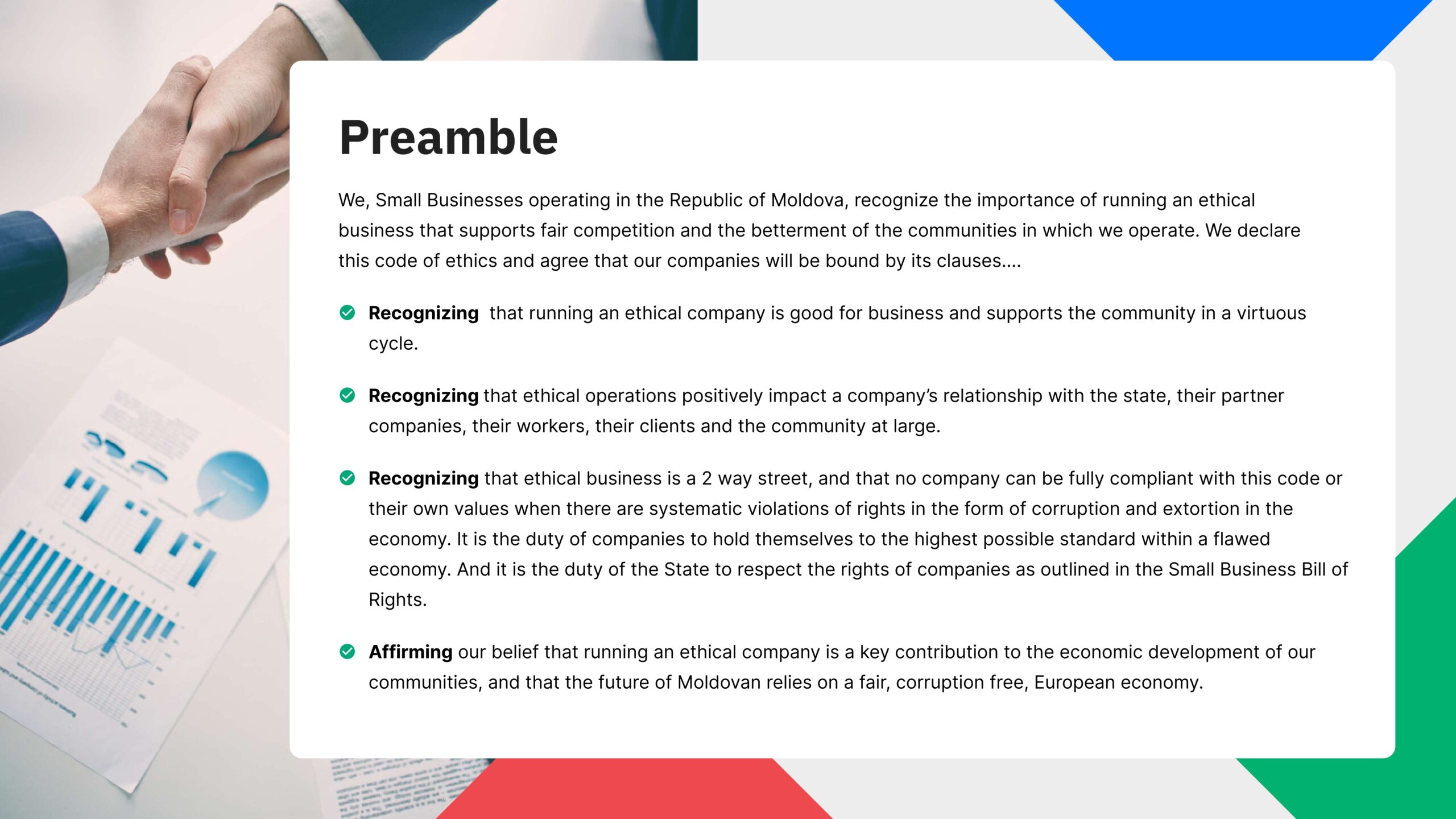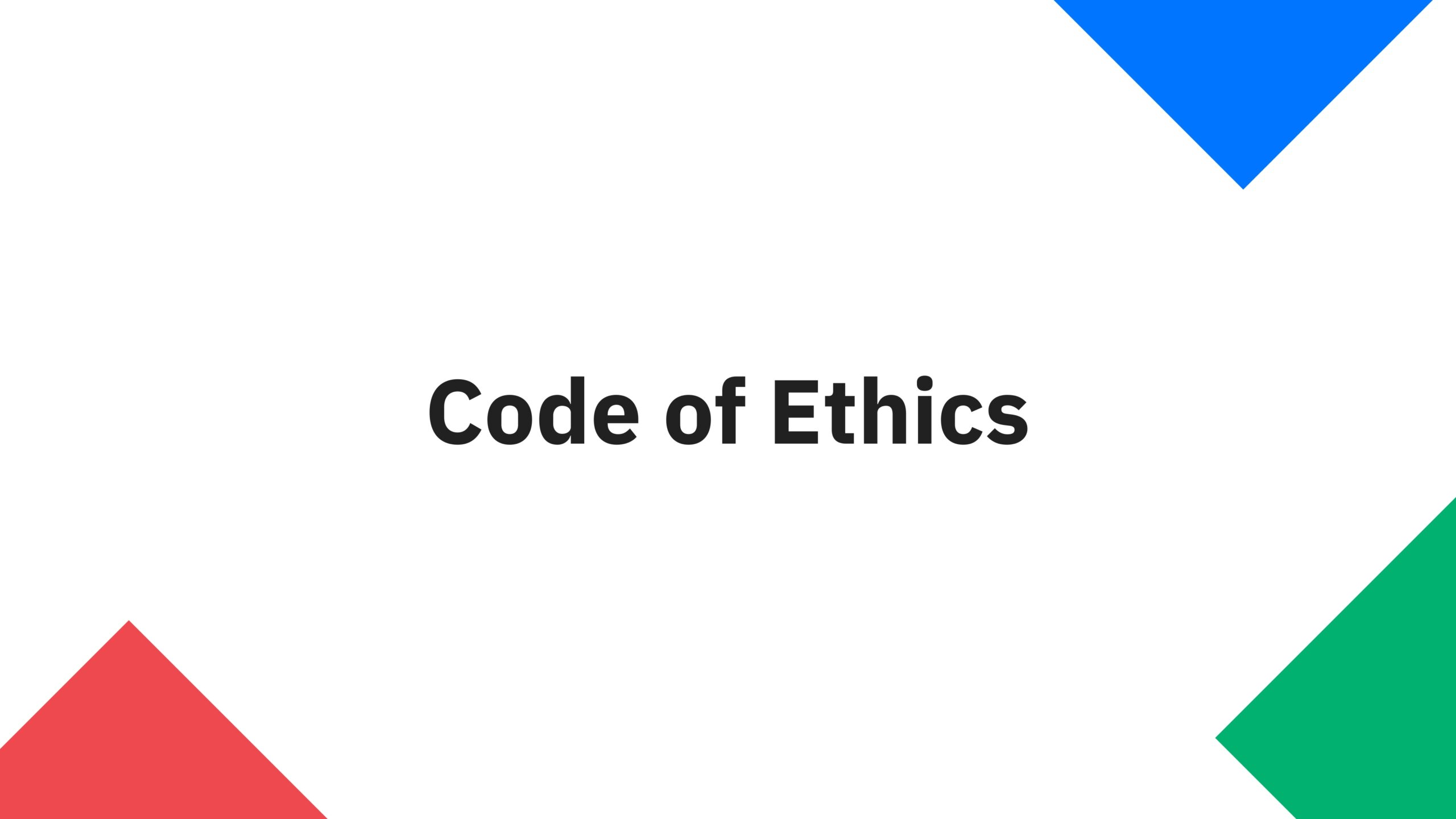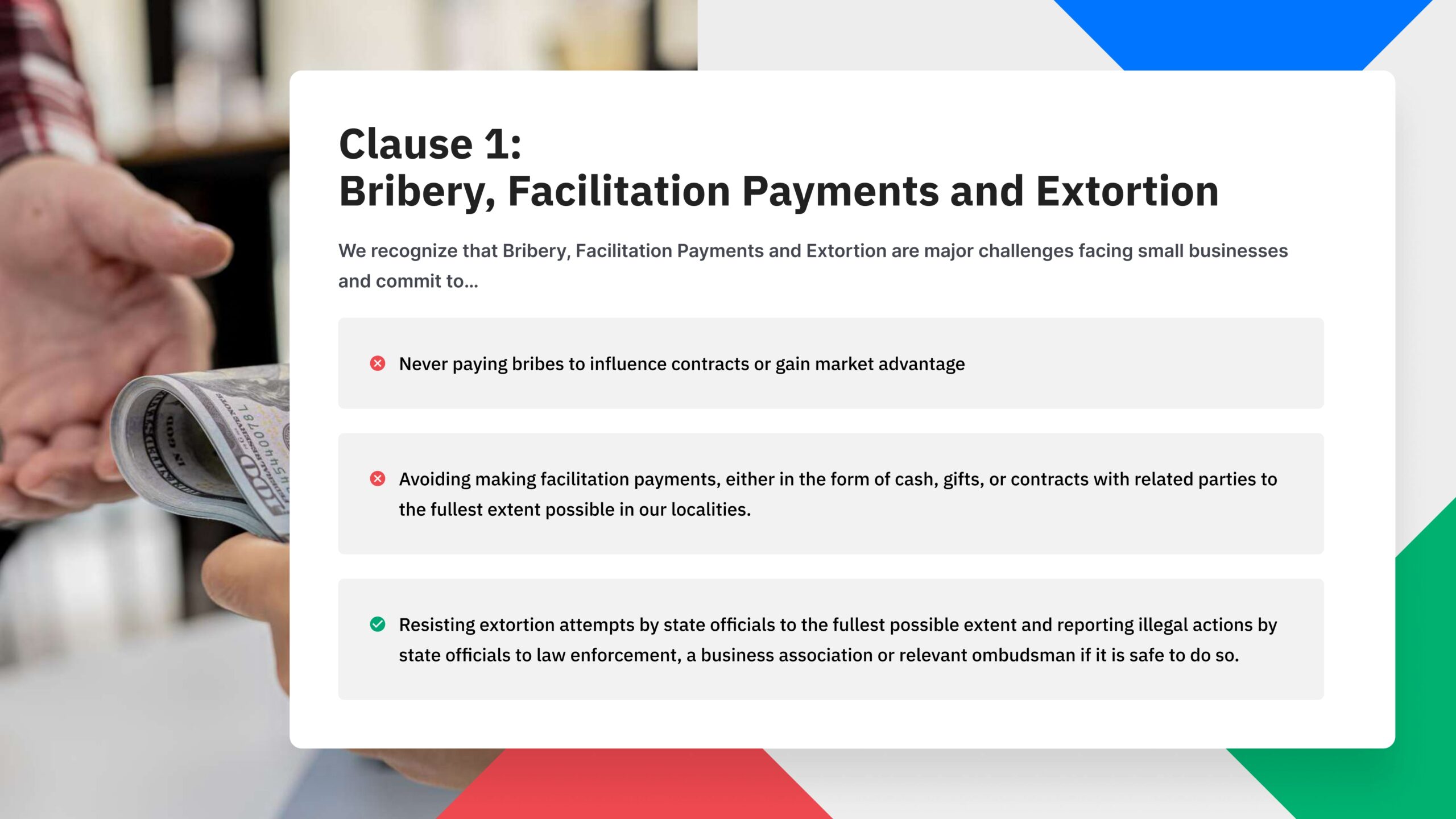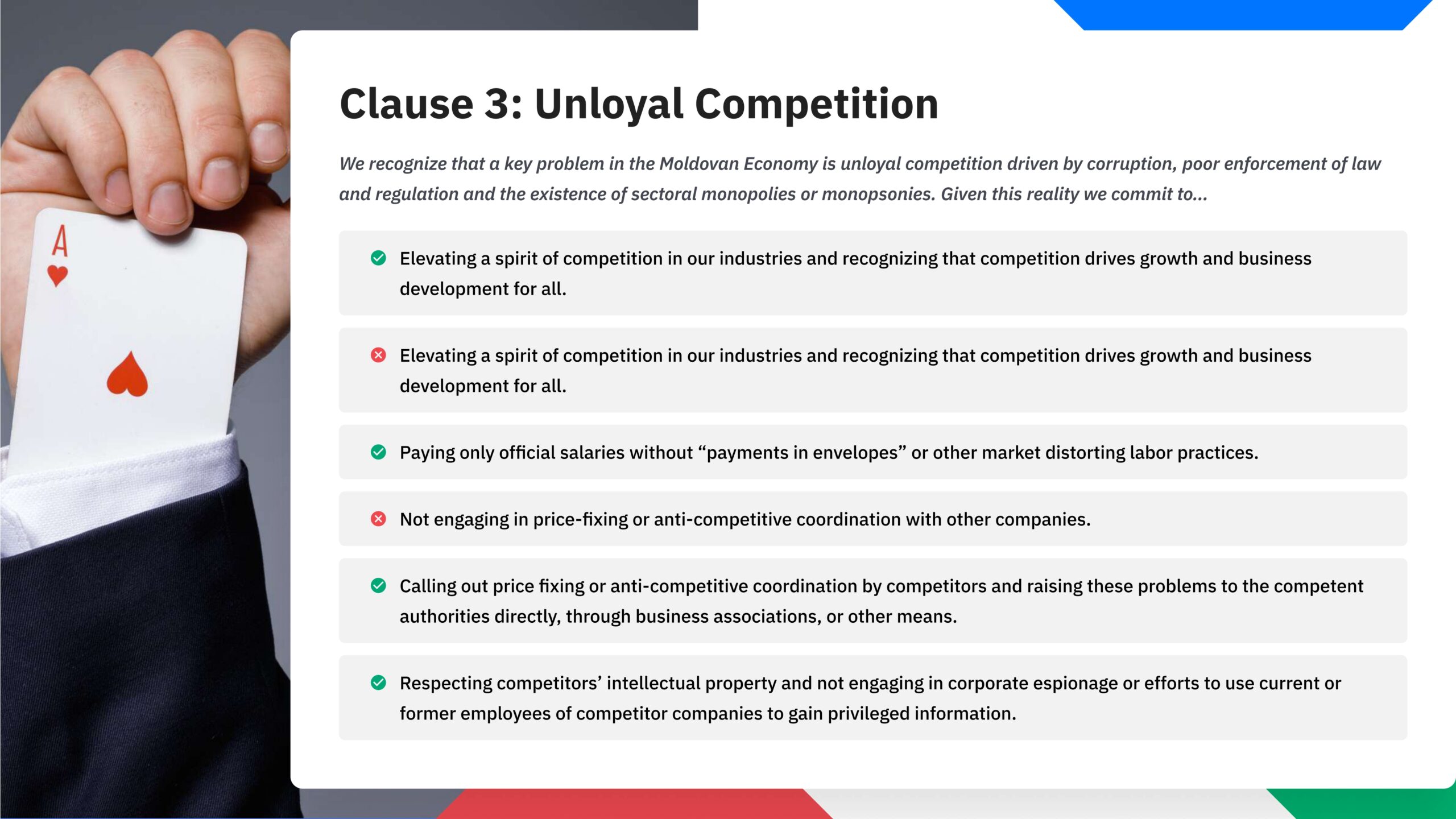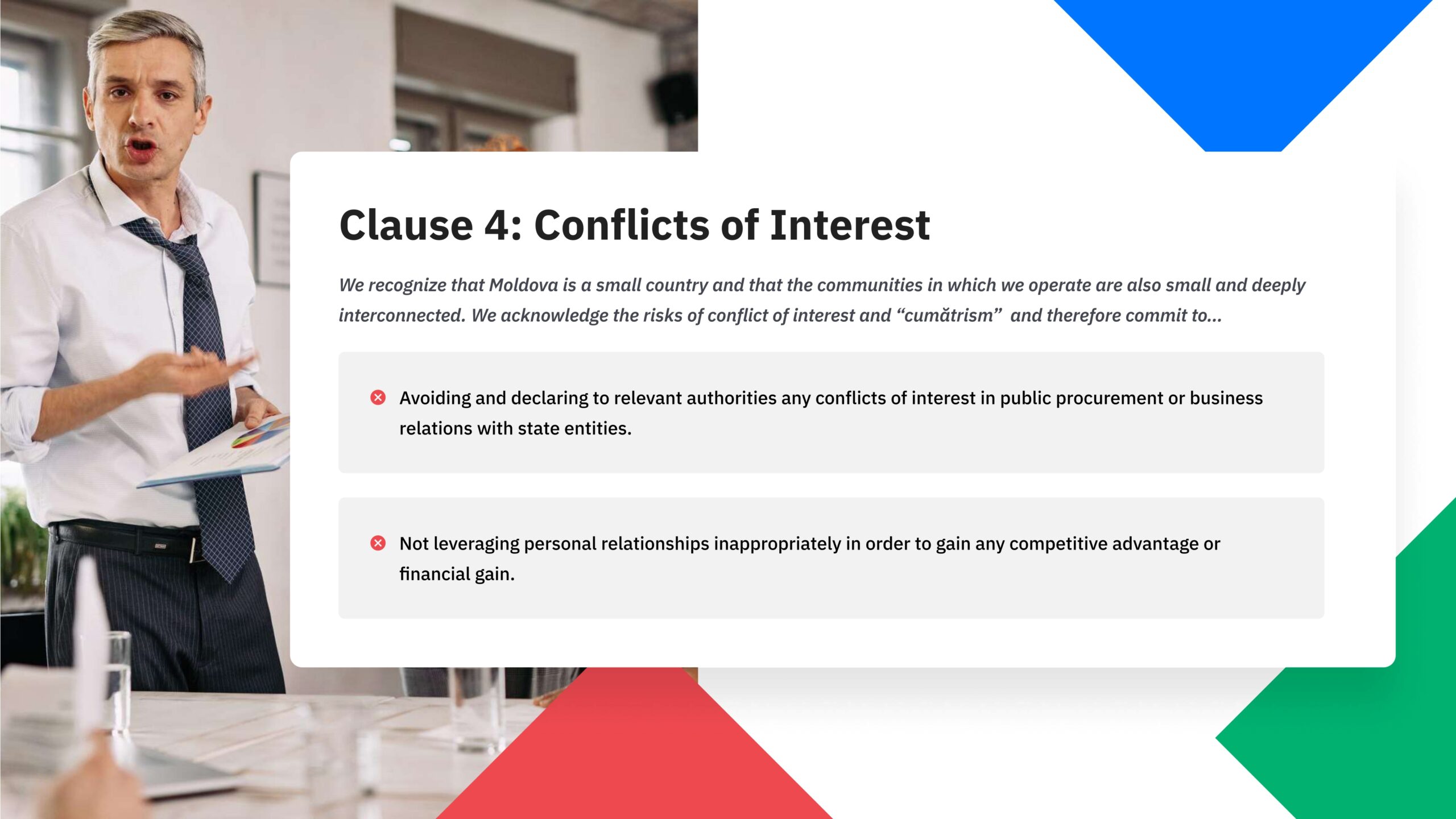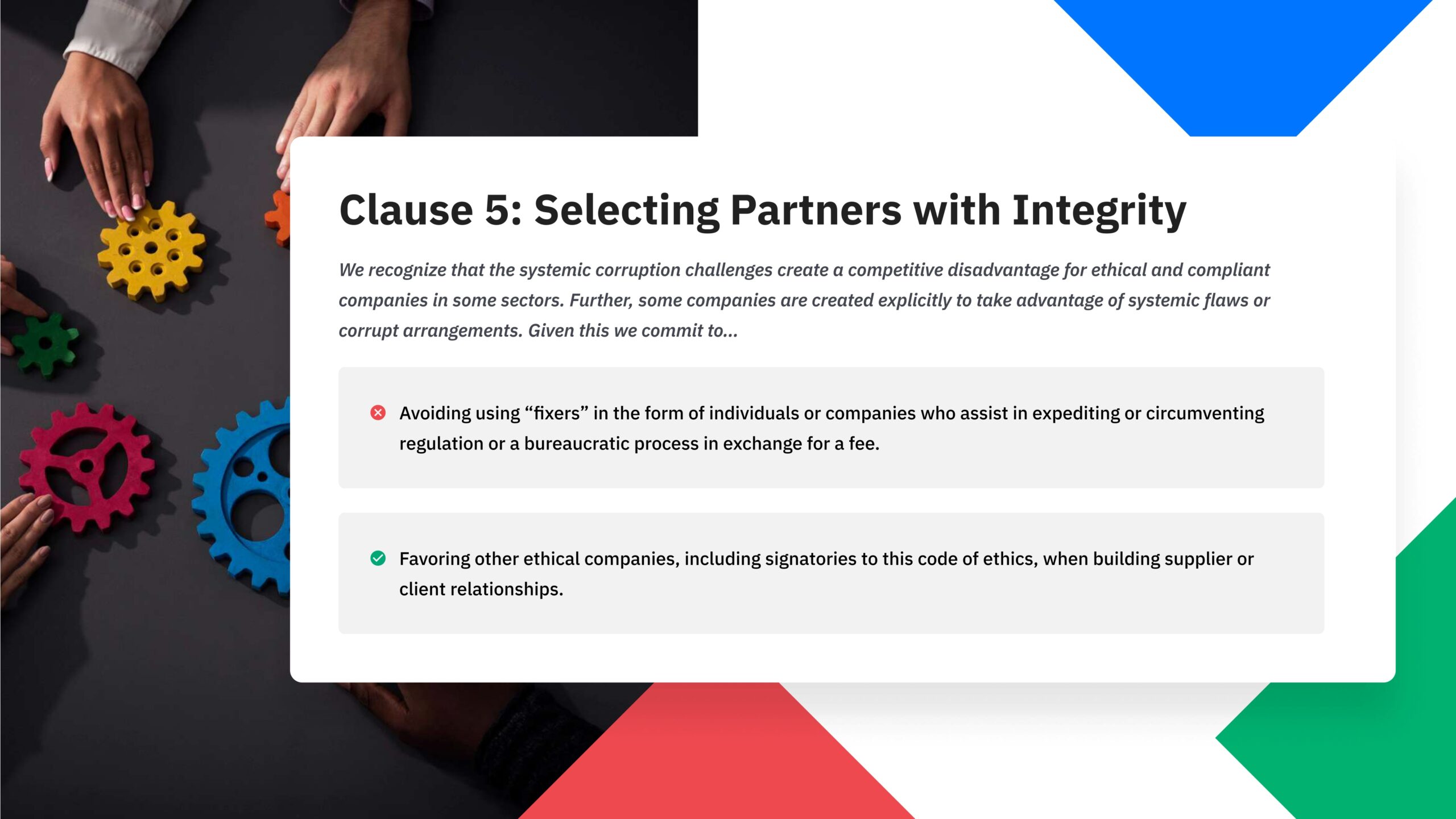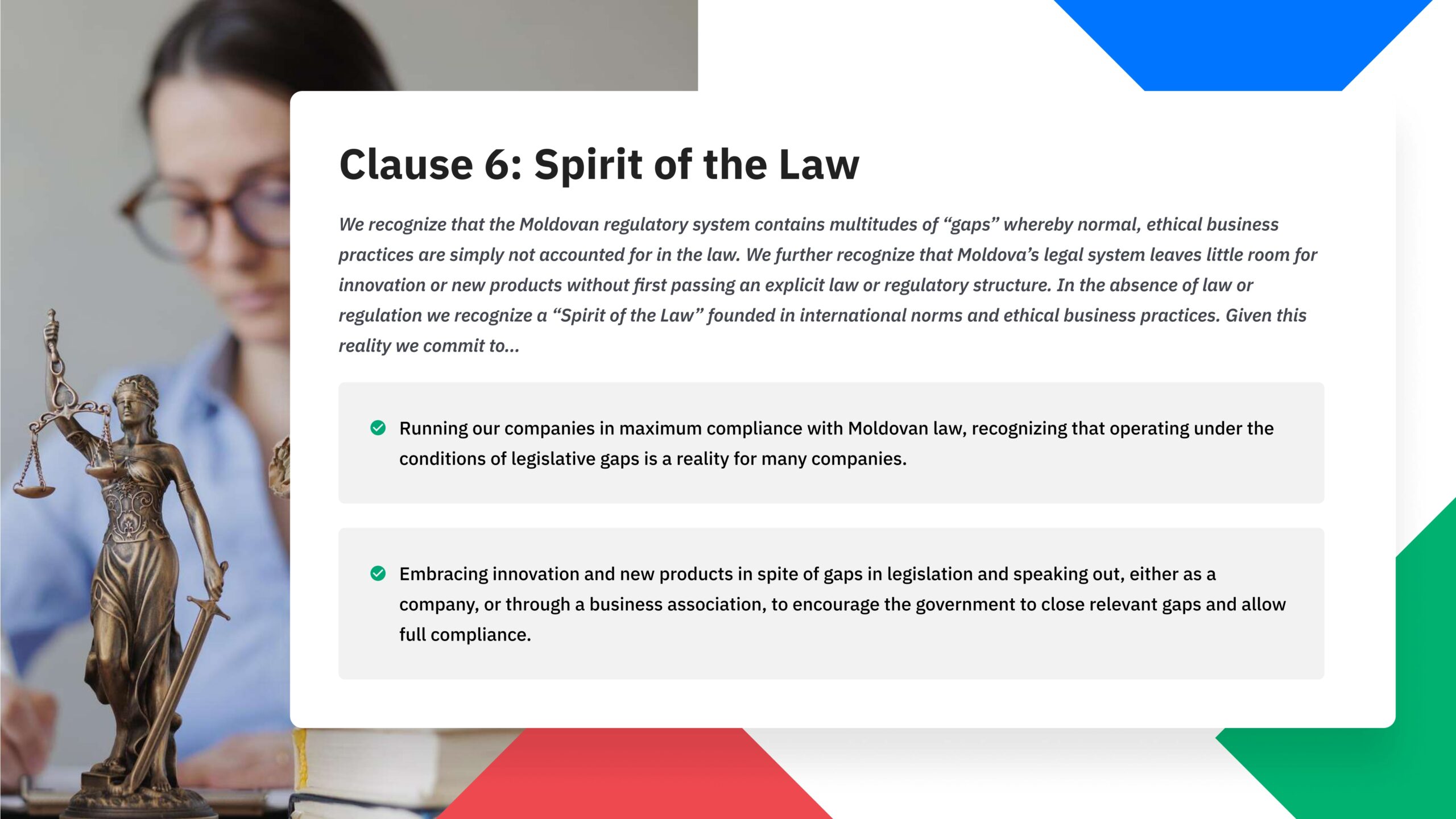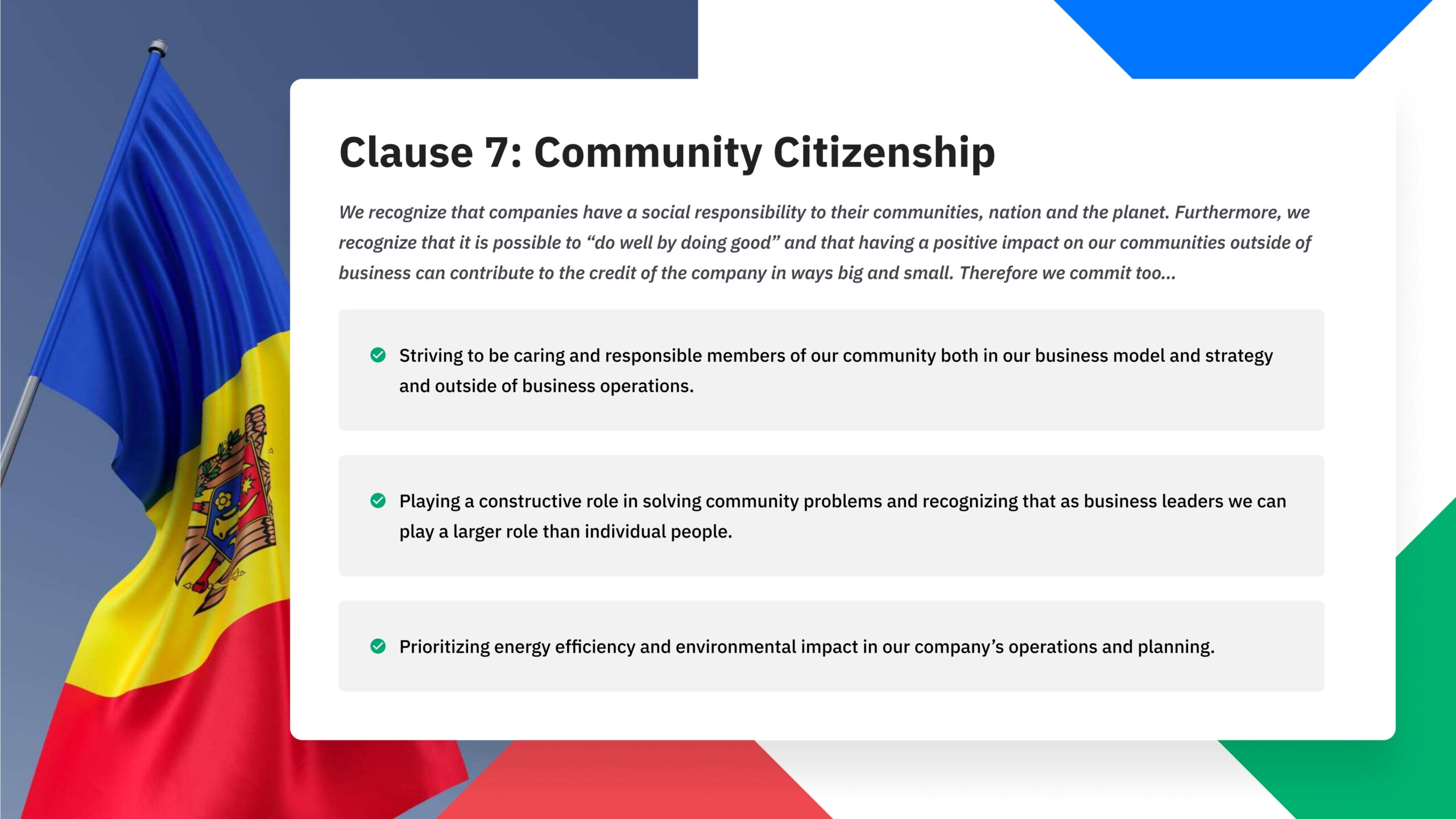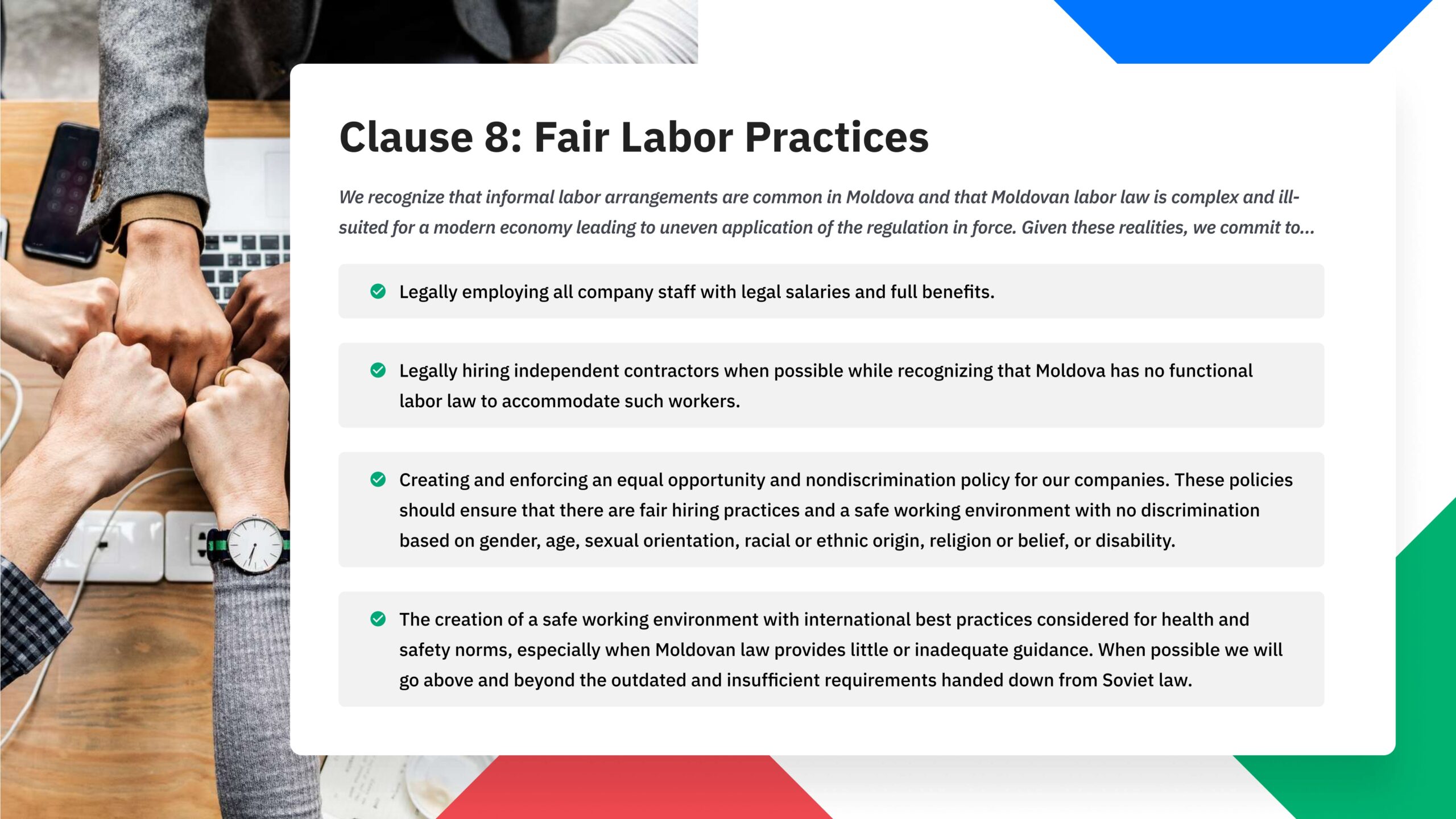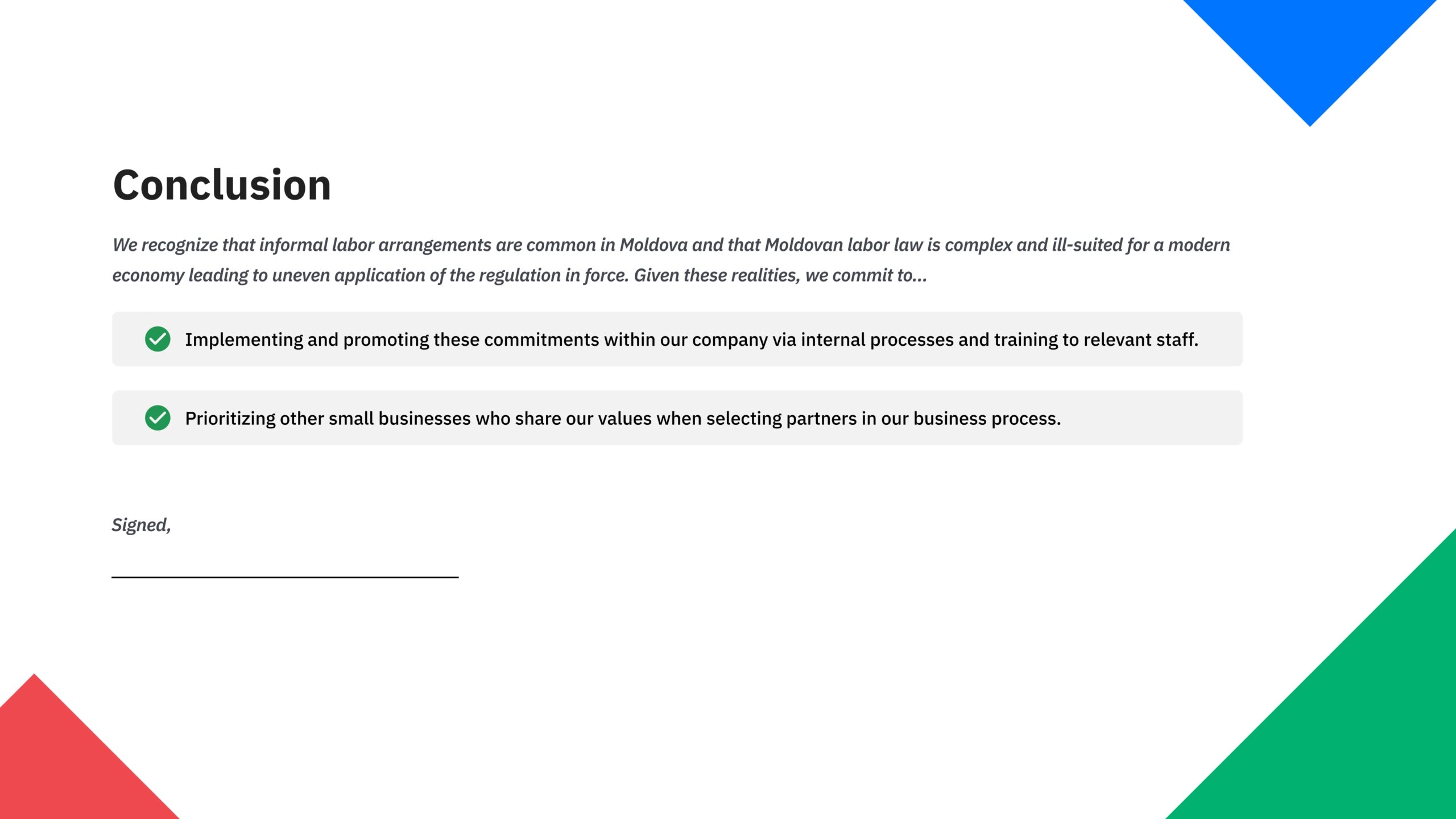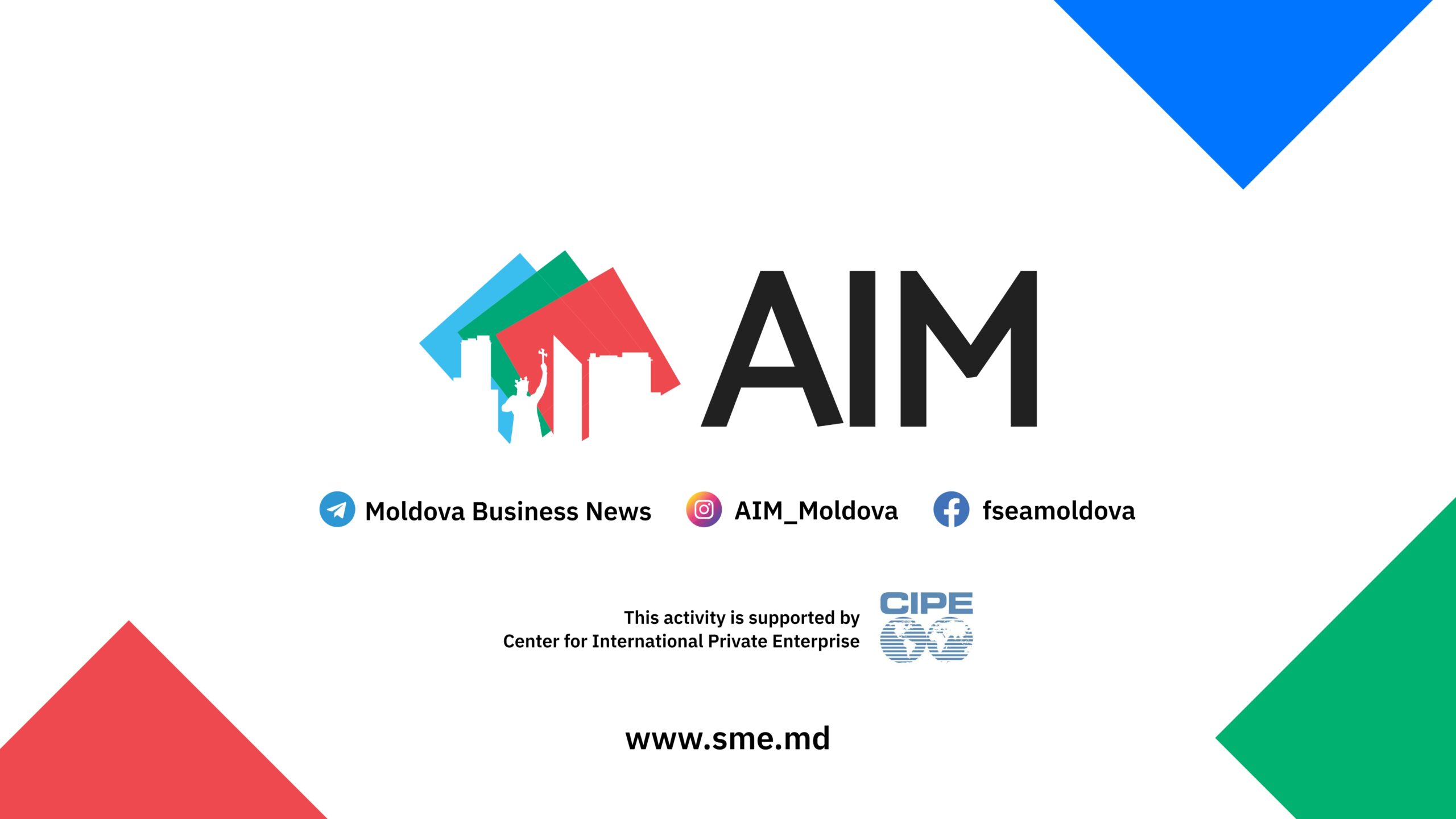 This article was made with the support of the Center for International Private Enterprise and the Government of Switzerland within the Project "OPTIM Project – Opportunities through Technologies and Innovation in Moldova " by HELVETAS Swiss Intercooperation.