On June 3rd, FSEA has been notified by its members from baking industry regarding the interpretability of the tax provisions that apply to V.A.T. calculation method for bakery and pastry products.
The bakery sector is growing in the national market, which is largely due to small and medium-sized entrepreneurs. This category of entrepreneurs requires clear and predictable tax legislation for business development in line with the principles of a free, transparent and competitive marketplace that will enable entrepreneurs to develop their business successfully.
In this context, on June 7th FSEA addressed a letter to Tax Service. The same letter has been addressed on June 18th to the Ministry of Economy and Infrastructure and Customs Service to clarify the tariff code for a variety of bakery products and the provision of Article 96 of the Fiscal Code which establishes a reduced rate of V.A.T. of 8% for bread and bakery products.
Following to that On June 22nd, FSEA received a comprehensive answer from State Tax Service.
See the letter here:
Tax service VAT quote 8%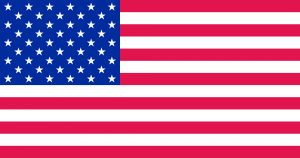 This activity and article is a part of the project funded by a grant from the United States Department of State – A Stronger Voice for Small Businesses. The opinions, findings and conclusions stated herein are those of the author and do not necessarily reflect those of the United States Department of State.