On June 25th, FSEA presented to the Prime minister's economic council its comments to the law no. 200 of 16.07.2010 that regulates the permit of residency for foreign investors in Moldova.
FSEA supports some of the amendments that are encouraging the SMEs. Reducing the number of created jobs to 2 positions and the amount of investment to 30 medium salaries reduces the minimum investment requirements and lowers the barrier to entry into the Moldovan market. . However . The law evaluates these investment requirements based on the shares held by each investor and not by total investment. In this way, it is possible for a company to make a significantly larger than required investment but not be eligible for an investor visa – specifically in the case of companies with multiple shareholders who reside outside Moldova. FSEA proposed changes to the article 361, that regulates the offering and the extension of the temporary residence right for associates or shareholders of companies with foreign investments registered in the Republic of Moldova.
See the full text of the letter here:
FSEA comments to Project law for foreing invetsment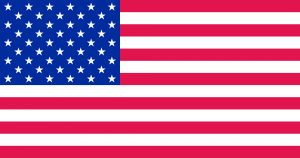 This activity and article is a part of the project funded by a grant from the United States Department of State – A Stronger Voice for Small Businesses. The opinions, findings and conclusions stated herein are those of the author and do not necessarily reflect those of the United States Department of State.