On July 6th, FSEA attended the Prime Minister's Economic Council meeting. The topic of the meeting was the export of goods in small quantities. This topic was discussed in the working group Cross Border trade facilitation.
SME's that sell their products online have difficulties to export of goods in small quantities. The process is very complicated due to costly customs procedures for this operations. The procedures for exporting in small quantities is the same as exporting in large portions. Customs clearance procedures, using broker services which involve high resources for SME's in terms of costs and time. SME's can't afford additional costs because the costs of customs procedures are higher than the product itself.
FSEA executive director, Liliana Busuioc, expressed association members experience and difficulties and when selling online and passing through export procedures with Customs Service. She explained how the process stops the growth of businesses and the potential of companies to export and extend their markets.
The concerns and problem expressed by FSEA were mentioned and supported also by other business associations.
In order to simplify the export of small quantities, Moldova's legislation needs to be aligned with the EU directives. In the meantime time, a technical solution is needed – the development of an additional module in the Asycuda World Customs Information System. The establishment of temporary conditions will facilitate the international trade for SME's.
Business associations asked the government representatives to identify a short-term solution to that problem before the legislative changes will be made. The following steps to this meeting will be a meeting between the representatives of the Customs Service, National Post Office with other delivery companies, the developers of the electronic platforms.
FSEA will be monitoring the evolution of this topic. Follow us to stay informed.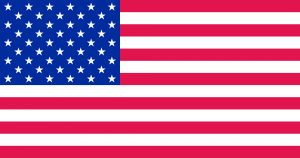 This activity and article is a part of the project funded by a grant from the United States Department of State – A Stronger Voice for Small Businesses. The opinions, findings and conclusions stated herein are those of the author and do not necessarily reflect those of the United States Department of State.