On October 24th, 2018, FSEA submitted a Position Paper regarding the Recommendations and comments on the draft Government Decision no. 974 of 15 August 2018, which refers to the procedures of declaring the value of goods in customs.
During discussions with FSEA members, there have been identified a few moments that can impact FSEA member companies. The regulation offers a possibility for the declarant to challenge certain decisions of the customs service with regard to the customs valuation of the value of the goods. In other words, when the customs value is established if the information provided by the declarant is inadequate or incomplete, this fact will be recorded in the inspection act with a granted right to appeal it. The Customs Service will examine the documents submitted in addition by the declarant within a period not exceeding 14 calendar days from the date of submission. FSEA highlighted some gaps in the implementation. Certain syntagms have been declared unconstitutional and some requirements are no longer relevant in international practice.
For more details consult FSEA Position Letter.
Scrisoare de pozitie FSEA la proiectul de aprobare a modificărilor și completărilor HG nr. 974 din 15.08.2018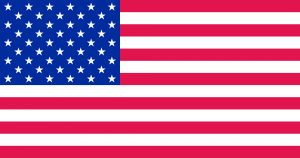 This activity is a part of the project funded by a grant from the United States Department of State – A Stronger Voice for Small Businesses.